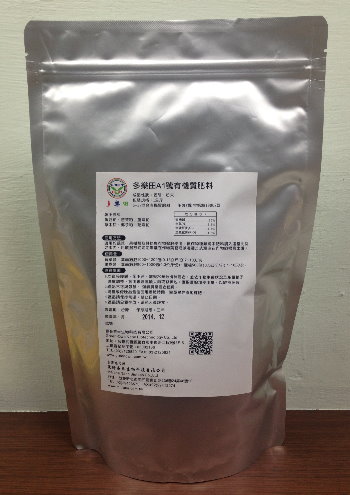 Fertilizer category: 5-12 Mixed organic fertilizer
Reference: Fei-Zhi (Zhi) No. 0819002
Status: Solid, powdered
Composition:
N P K (3.5%:1.5%:1.5%) Organic Matter 85%
Properties
1. Nanotechnology micro particles manufactured with special three elements and other necessary for plant growth, enrichment plant leaf fat contents of the best plant nutrients.

2. The use of plant raw materials, rich in organic matter content, fertilizer absorption and utilization, when crops suffer from pests and diseases, can help its rapid recovery.

3. This product is suitable for pre-leafy, pre flowering fruit trees and after 10 days of blossom. Ultrafine powder can dissolve quickly absorbed, can promote the early vigorous foliage, robust plants.

Instructions

1. Leafy vegetables and fruits: every 7 to 10 days foliar spray once, dilute 1000 to 1500 times.

2. Fruit and Flowers: every 7 to 10 days foliar spray once dilute 800 to 1500-fold.

3. Cereals: germination period and picking period every 7 to 10 days foliar application once, dilute from 1000 to 1500 times. Other periods 10 to 15 days administered once.

4. Soil drench: dilution 500 times

Packaging

1 KG/Bag,10Bag/Carton

Precautions

1.Ultrafine powder is likely to fly,careful placed within a bucket,mixed with water and stir well before use.

2.Do not mix the product with a strong acid,alkali pesticides.

3.Early morning or evening is the best time to spray fertilizer,fertilizer spray to avoid direct sunlight.

4.Keep the product at room temperature,sunlight is prohibited.

5.Please store the product properly set and avoid eating.